This website focuses on my performance abilities as a TV personality, actor, singer, dancer, and writer.
Click image below to see Ave Rose on Inside West Coast Customs season 5 premiere.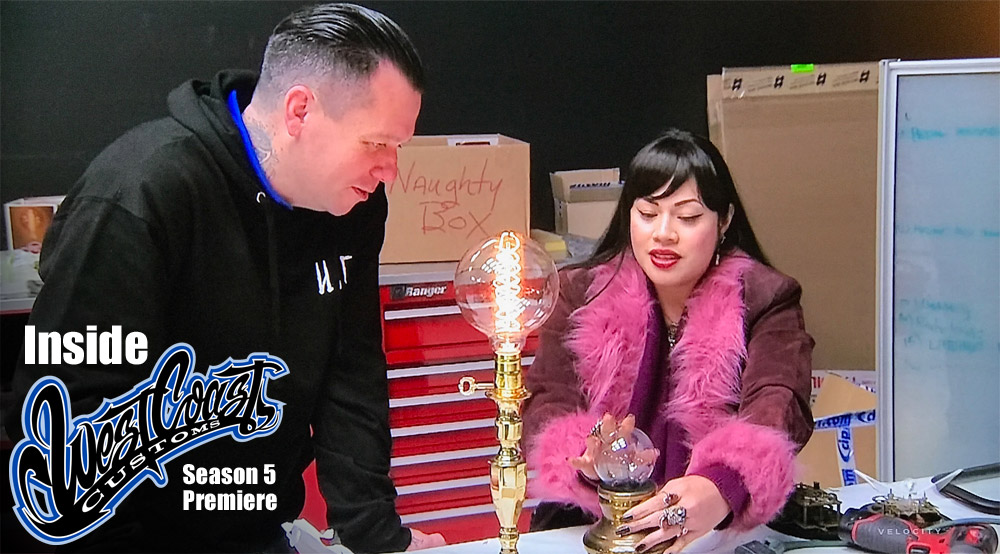 Television and Film
2017
TV: Inside West Coast Customs on Velocity Network. On the premiere episode of season 5, I was brought in as a Steampunk expert to consult, build and install, helping the West Coast Custom's team turn a VW van into a Steampunk vehicle. Click here to Check it out!
2016
TV: Mounted: Chuck Testa and Friends on Carbon TV. In the first season, episode 2 Chuck Testa finds out about me and wants to come check out my studio to see my take on taxidermy art. In episode 5 I'm brought back on to visit Chuck Testa's studio and get a lesson in traditional taxidermy. Go to CarbonTV.com and see the episodes.
2015
TV: Steampunk'd on The Game Show Network. I was one of ten contestants that competed in a Steampunk-themed maker/ reality show. I created fantasy story lines, props, sculptures and fashion pieces in all 8 episodes. In the grand finale, my original Steampunk fashion pieces helped seal the win for my team and Dita Von Teese compared my designs to that of Jean Paul Gaultier! You can now watch the series on Netflix.

TV: Petfinder.com Commercial that aired on The Game Show Network. In this commercial I create a Steampunk dog on camera. Watch it here.

Film: Steam Dream. In this Steampunk Documentary I was one of five Steampunk makers featured. The film was winner of the Williamsburg International Film Festival for Best Short Documentary. See the trailer here.
2013
Film: VainGlorious. I play a bride.
2011
Film: This Tunnel South. I play a transgender bartender.
2006
Film: The Thirst. I play one of the ancient vampire sisters. Staring Adam Baldwin, Jeremy Sisto, Clare Kramer and Matt Kessler.
To receive my latest news about appearances, art events, performances, and other fun stuff join my email list.
You can also follow me on Instagram to see my art in progress, more of my crazy costumes, etc.
Contact: Ave@AveRoseArt.com